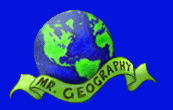 Chicago Hope has a unique partnership with avid traveler, artist and geography whiz Neal Nichols Jr.
Neal tours the world visiting schools with The Geography Gameshow. The interactive show starts with a detailed rendering of a world map from memory by Nichols. Students participate by guessing the location of certain countries and regions, thus competing to receive a prize for correctly doing so.
Through Chicago Hope you can book your show for FREE!
Nichols offers many specifically designed programs that teach comprehension and inspire the importance of learning. Presentations can be tailored to accommodate audience size, age groups and school schedules.
Learn more about the show at
Where you can watch the show, read testimonials, and find out more about the programs.
For questions, or to schedule a show, contact David Geeslin at Chicago Hope: